Another rental building located at 200 East 17th street in NYC features eFlow-Constant Airflow Regulators (CARs).
This 7 story, 56 apartment building was originally built in 1959. As part of a large retrofit project,  eFlow-CARs 4″ at 35 CFM  were installed in every apartment for automatically balanced ventilation, high indoor air quality and energy savings.
Installation of eFlow-CAR was undertaken by Remediation Specialists Inc (RSI).
Flow-CAR FACTS
eFlow-CAR is a simple solution to balancing ventilation systems. Constant Airflow Regulator is a device that automatically regulates airflows in ventilation systems to constant levels. The passive control element responds to duct pressure, and requires no electric sensors, pneumatic sensors or controls. eFlow-CARs promote high indoor air quality and energy savings.
UL 2043 Classified
Composed of fire resistant UL 94 ABS plastic
Diameters offered: 3", 4″, 5", 6", 8″, 10″
Operating Pressure Range: 0.08 to 2.4 in w.g. (20-600Pa)
Airflow settings: 15-765 CFM
Temperature Limits: -22° to 140°F (-30° to 60°C)
Suitable for both supply and exhaust applications
No external power supply needed
Field Adjustable CFM set point
Capable of maintaining constant airflow within +- 5% for nominal airflow throughout the target operating pressure range of 0.08 to 2.4 in.
Standard for Energy Efficient Compliance
Visit eflowusa.net for product information and pricing or email [email protected]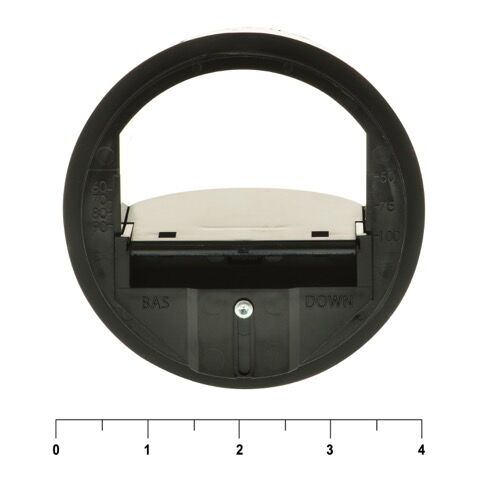 Supprier to American Aldes assemblies: ccar-ii, car-iia, ccar-ii-lp, car-ii-hp, car-fea-ii, car-fsa-ii, cer-s-ii, cer-r-ii, cer-lp-sii, cer-lp-r-ii, cer-s-iir, cer-lp-s-iir, cer-fea-ii, cer-fea-iir, cer-lp-fea-ii, cer-lp-fea-iir, csr-s-ii, csr-r-ii, csr-lp-s-ii, csr-lp-r-ii, csr-s-iir, csr-lp-s-iir, csr-fsa-ii, csr-fsa-iir, csr-lp-fsa-ii, csr-lp-fsa-iir, cerb-ws-ii, cerb-wb-ii, cerb-cs-ii, cerb-cfs-ii, cerb-cfb-ii, csrb-ws-ii, csrb-wb-ii, csrb-cs-ii, csrb-cfs-ii, csrb-cfb-ii, Constant Exhaust Registers, Constant Supply Registers, Constant Exhaust Register Box, Constant Supply Register Box, zone register terminals, zrt, zrt-s, zrt-fr, zrt-frs, zrt-w, zrt-ws, zrt-w-fr, zrt-w-frs, zrt-il, zrt-pdil, zrt-pdil-hp, zrt-3pdil, zrt-3pdil-hp, zrt-sdil, zrt-sdil-1-hp
Aldes, American Aldes, car ii, car iia, car ii lp, car ii hp, car fea ii, car fsa ii, cer s ii, cer r ii, cer lp sii, cer lp r ii, cer s iir, cer lp s iir, cer fea ii, cer fea iir, cer lp fea ii, cer lp fea iir, csr s ii, csr r ii, csr lp s ii, csr lp r ii, csr s iir, csr lp s iir, csr fsa ii, csr fsa iir, csr lp fsa ii, csr lp fsa iir, cerb ws ii, cerb wb ii, cerb cs ii, cerb cfs ii, cerb cfb ii, csrb ws ii, csrb wb ii, csrb cs ii, csrb cfs ii, csrb cfb ii, zrt s, zrt fr, zrt frs, zrt w, zrt ws, zrt w fr, zrt w frs, zrt il, zrt pdil, zrt pdil hp, zrt 3pdil, zrt 3pdil hp, zrt sdil, zrt sdil 1 hp
United enertech precision flow system crb-10-s, crb 10 s, crb-10-e, crb 10 e, crb-10-e-cd, crb 10 e cd, crb-10-s-cd, crb 10 s cd, crb-10-e-cd, crb 10 e cd, united enertech precision flow model cr, precision flow model cr-lp, precision flow model cr-hp, young regulator cvr constant volume regulator ,model cvrf5, model cvr8, cvp plus enh
nailor constant volume regulator CVR-SP, CVR-LP, CVR-HP, CVR-T, CVR-GM, CVR-FD
eFlow CAR can be used as equivalent to aldes CAR3, CAR3-s, CER3-S, CER3-R, CER3-S-F, CSR3-S, CSR3-R, CSR3-S-F, CEB3-WS, CEB3-WB, CEB3-CS, CEB3-CS-F, CSB3-WS, CSB3-WB, CSB3-CS, CSB3-CS-F