Largest Direct Supplier of Constant Airflow Regulators in the USA
eFlow USA, LLC is a premier supplier specializing in airflow balancing, indoor air quality, and energy savings products. eFlow is a recognized leader and the largest direct supplier of constant airflow regulators in the USA.
Constant Airflow Regulators from eFlow USA
Some of Our Featured Projects
Revolutionizing Sustainable Living: 100 Flatbush Avenue is New York's First All-Electric Residential Tower and it will Feature  eFlow-Constant Airflow Regulators! Amidst the bustling streets of New York City, a remarkable project is taking shape. 100 Flatbush Avenue is set to...
Detail Project >>
Some of Our Featured Products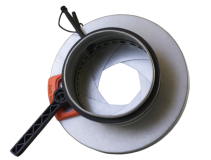 eFlow-IRIS Damper
$32.00 – $539.00
eFlow IRIS Balancing damper is a simple solution for the efficient and precise measurement, balance and control of airflow in ventilation systems. This damper's built-in static pressure measuring ports allow for airflow to be measured and controlled at a single station. Airflow is simply adjusted with a calibrated control lever.