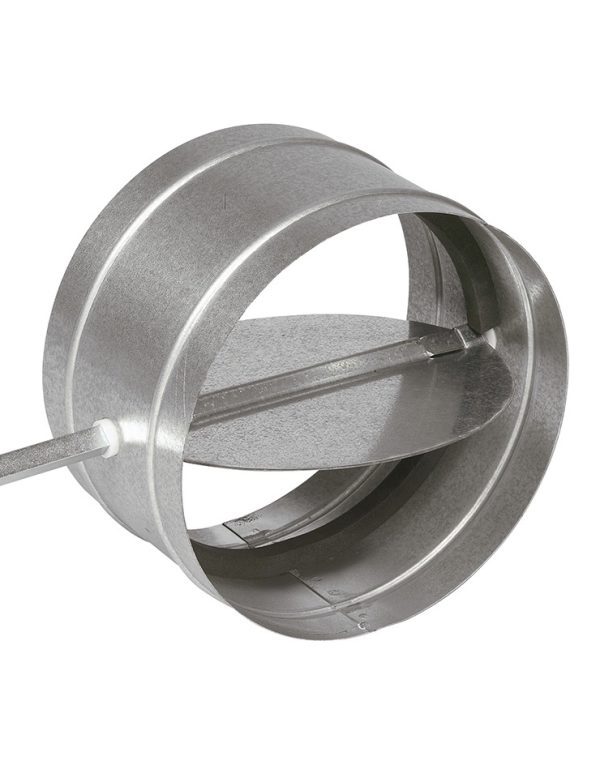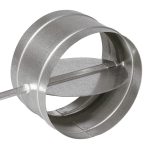 eFlow-Motorized Damper
$129.00 – $309.00
eFlow-Single Blade Motorized Air Control Damper
Overview
Key Features
Description
Additional information
eFlow-Single Blade Motorized Air Control Damper is a low leakage round control damper that is easily installed in round ductwork. It is designed for use in low to medium pressure commercial HVAC systems. The damper opens and closes via a blade controlled by a Belimo actuator. This
damper is available in 4", 5", 6", 8", 10", 12" diamater.
*Available by special order: stainless steel frame, custom length frame, bronze bearings
● Easy in-line installation (no mounting hardware or additional support required)
● Diameters offered: 4", 5", 6", 8", 10", 12"
● Operating Pressure Range: up to 4" w.c.
● Suitable for both supply and exhaust applications
● Maximum operating temperature: 180° F
● Operated by Belimo actuator: 24V or 120V
● 6" long frame
● 22/20 Ga. galvanized steel
● Stainless Steel (optional)
● Commercial grade
● Single blade
● Low leakage closed cell neoprene
● Non-metallic celcon bearings
● Bronze bearings (optional)
● Maintenance free and corrosion-proof under normal conditions
● Made in USA
● Warranty guaranteed for (5) years*
Description
Guaranteed for 5 years, from the date of shipment, against all defects in material, provided material has been installed and used under normal conditions.
Additional information
| | |
| --- | --- |
| Weight | 6 lbs |
| Dimensions | 12 × 12 × 12 in |
| Diameter | Damper 4", Damper 5", Damper 6", Damper 8", Damper 10", Damper 12" |
| Control Type | 24 Volts, 120 Volts |