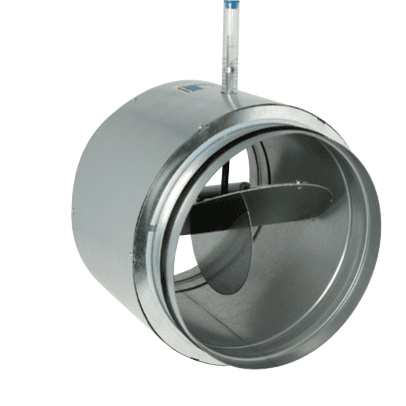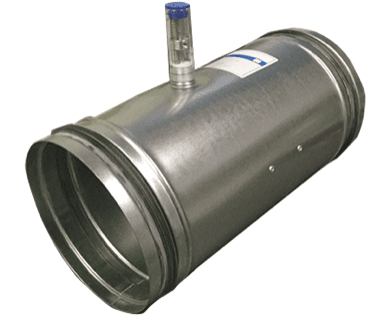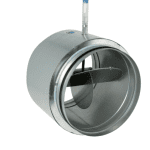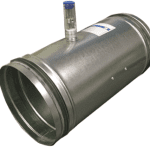 eFlow-MAX High Capacity Constant Airflow Regulator Low Flow
$195.00 – $262.00
eFlow-MAX Low Flow is a field adjustable High Capacity Constant Airflow Regulator
This round damper is designed to provide automatic, precise, balanced pressure-independent maximum constant airflow in round duct systems without the use of electricity, sensors or controls.
Operating Pressure Range 0.2 to 2.0 in w.g. (50-500Pa)
Equal to American aldes mr max high capacity constant airflow regulator, Young regulaor constant volume damper cvdxx .
Key Features
Application
Description
Additional information
● Diameters offered: 3", 4″, 5", 8″, 10″,
● Operating Pressure Range: 0.2 to 2.0 in w.g. (50-500Pa)
● Airflow settings: 15-470 CFM
● Temperature Limits: -22° to 212°F (-30° to 100°C)
● Suitable for both supply and exhaust applications
● No external power supply needed
● Factory calibrated
● Field Adjustable CFM setpoint
● Capable of maintaining constant airflow within + 10% for nominal airflow > 60 CFM (100 m3/h) and + 5 CFM (10 m3/h) for nominal airflow < 60 CFM. (100 m3/h) throughout the target operating pressure range of 0.2 to 2.0 in. w.g. (50 to 500 Pa).
● Optimum air velocity: 885 FPM (4.5 m/s) and it should not drop below 530 FPM (2.7 m/s)
● Sound power levels shall not exceed those for each size and CFM rating as scheduled.
● Laser-welded, heavy galvanized steel body, plastic airflow control and air tightness seal to ensure no-leak fit
● Available in stainless steel
● Energy efficient
● Ideal solution for meeting rooms, classrooms, concert halls, etc.
● Maintenance free and corrosion-proof under normal conditions
● Energy Efficiency Programs
● Subsidized Housing Projects
● Government Facilities
● Military facilities
● Healthcare
● High Rises
● Commercial Buildings
● Residential Buildings
● Assisted Living Facilities
● Hospitality/Hotels
● Dormitories and Schools Buildings
● Office buildings
● Balancing airflow supply from roof-top A/C units
● Balancing supply and exhaust of heat recovery ventilation systems
● Regulating outdoor air-supply into individual room fan coil units or heat pumps
● Balancing airflow on series-fan-powered terminal unit system
Description
Guaranteed for 6 years, from date of shipment, against all defects in material, provided material has been installed and used under normal conditions.
Additional information
| | |
| --- | --- |
| Weight | 8 lbs |
| Dimensions | 8 × 8 × 8 in |
| Flow | eFlow-MAX LF 3" Airflow Range 15-47 CFM, eFlow-MAX LF 4" Airflow Range 24-74 CFM, eFlow-MAX LF 5" Airflow Range 38-130 CFM, eFlow-MAX LF 8" Airflow Range 95-295 CFM, eFlow-MAX LF 10" Airflow Range 141-800 CFM |